September 29, Chery Heavy Industry held the rice harvester product show at the rice planting area of Wuhu. Leaders of Anhui government, industrial experts from the whole country, media staff and dealers participated the activity. The activity also attracted many local peasants.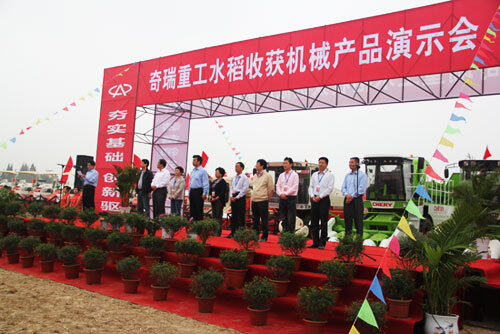 The 11 sets of rice harvesters produced by Chery Heavy Industry started together and finished harvesting the rice of 20 mu in less than 20 minutes. The strong power, quick and flexible steering operation, clean sorting performance and no spillage impressed the experts and dealers.
The rice harvesters demonstrated in the activity include double drum type, longitudinal axial flow type and Northeast type products. The products all adopts advanced technologies and won the praise from the audience.
Vice General Manager Tao Haojie said that as the independent machinery manufacturing enterprise, it is the holy mission of Chery Heavy Industry to change the world with technology. And the company will provide agricultural machinery with more advanced technologies and higher performance/price ratio to contribute for the agriculture modernization.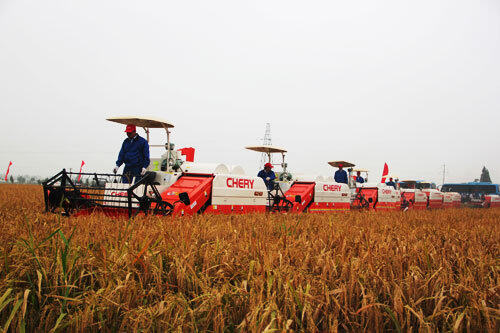 Prev Chery is Selected as "National Technology Innovation Enterprise"